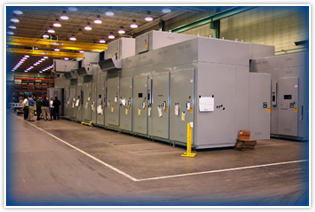 TECH Electric Company, Inc. is a full line electrical distributor that's been serving a broad array of clients in the construction, industrial, commercial, water treatment, educational, governmental, utility and paper-mill industries since 1984.
Our team is comprised of the most-knowledgeable professionals, sales associates, and engineers in the industry sharing more than 150 years of electrical power experience. This wealth of expertise allows TECH Electric to provide the best pricing, product selection, and technical assistance for your particular application.
To further enhance your electrical power needs, TECH Electric is your single source for total project packaging— providing accurate take-offs, detailed bills of material, single source for purchase orders, and coordination of approval and final drawings for a streamlined and stress-free solution to even the most complex, mission-critical applications.
When you choose TECH Electric, you'll have access to an extensive line of electrical power equipment and capabilities to satisfy virtually unlimited equipment requirements.
Whether you require the coordination of a large project, analysis of your current facility's short-circuit rating, or a cost-effective retrofit, TECH Electric is the only name to trust. In fact, we've maintained a reputation for great service, competitive pricing, and invaluable product knowledge our clients have counted on to succeed since day one.
Partner with an electrical distributor that puts all your electrical power needs first. Please contact us today for more information.